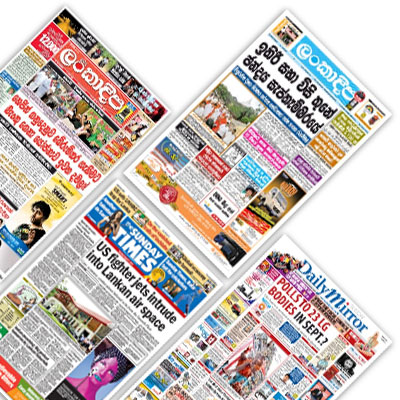 The Wijeya Newspapers E-Paper Portal is a digital solution brought to you by NewspaperDirect, Inc. - the world leader in out-of-market newspaper distribution, enabling publishers to reach their readership through innovative digital and networking solutions.

The Wijeya Newspapers E-Paper Portal is the most convenient, complete and cost-effective way to read publications such as the Daily Mirror, Sunday Times, Daily Lankadeepa and Sunday Lankadeepa online. With a subscription to any of the package subscriptions available users gain access to newspapers from home and around the world on the day they are published. The Wijeya Newspapers E-Paper Portal enhances your reading experience with a simple user interface and easy-to-use navigation tools.

Our newly released PressReader is designed as a universal platform for easy offline and online reading. The PressReader allows users to download, store and manage desired newspaper and magazines issues.

The new Wijeya Newspapers E-Paper Portal provides readers with comprehensive SmartNavigation. Retaining convenient search and bookmarking tools, these advanced digital features are built on NewspaperDirect's cutting edge technology. SmartNavigation now also provides readers with a traditional 2-page newspaper view, table of contents, article jumps (linking article sections) and easy to read text views. This technology further improves on newspaper reading with instant translation. Now readers can translate their newspaper into several major languages.

Wijeya Newspapers E-Paper Portal provides a global perspective on the world's events, by delivering a wide range of newspapers to readers, while at home and away. SmartNavigation may not be available on all newspaper titles.
Credit Card Payment
You can select your desired subscription plan and make the payment through your credit card on our secure payment gateway. Your Account will be automatically activated upon the success of your payment.



Bank Transfer
Step 01
Deposit the relevant subscription plan fee (Hyper Link) to the bank account shown below Wijeya Digital Media Pvt Ltd BankBranch AC Number Swift Code
Step 02
Download and Fill in the attached e-paper subscription form and email the form alongside the Scanned copy /photograph of the Bank transfer slip to digitalmedia@wnl.lk
Cheque Payments All Cheques should be drawn in favour of
Wijeya Digital Media Pvt Ltd Cheques to be hand delivered to the following address
Wijeya Digital Media
3rd Floor – Peoples Bank Building
No 50, Hyde Park Corner
Colombo 02.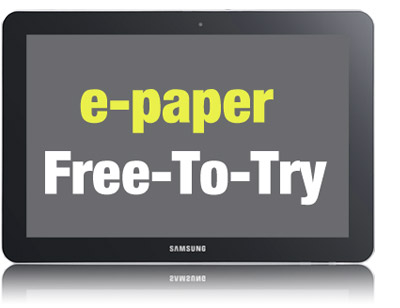 Q: How does the free trial work?

Any new visitor can click on any E-Paper front page, and then click on a subsequent page of that publication issue which will take you to the sign in page. Once there, simply follow the registration steps to initiate your free trial.

Q: I have signed up for a free trial. Now I am worried that I will be charged at the end of the trial period.

We do not ask for your credit card number when you sign up for a free trial. We provide this to you without any obligation to subscribe. At the end of the trial, readers are given an option to subscribe; however, if you do not wish to subscribe, it all ends there. Enjoy your free trial with peace of mind!

Q: I would like to cancel my free trial. What should I do?

You do not need to do anything as the trial will automatically expire. The trial required no credit card to start, so you will not see any charges from us. If you do not subscribe at the end of the trial, you are automatically unsubscribed. Should you have any questions at any time, please do not hesitate to contact our Customer Support team.
Customer Support
Customer Support Address:
Wijeya Digital Media
3rd Floor – Peoples Bank Building,
No 50, Hyde Park Corner,
Colombo 02.
Hotline :
+94(0)112 479 872

E-mail: dushyantha@wijeyadigital.lk

Website: www.epaper.lk

For Subscription & Technical Support:
+94(0)112 479 628/ 882


Thank you for your interest in our Wijeya Newspapers E-Paper Portal. Your input is important to us. If you have a comment, question or inquiry about our service, please use the form below.